A bardo safari is the name for a 2 hour structured online class in a particular form of  bardo training – an excursion into another world with a group of others. What is bardo training?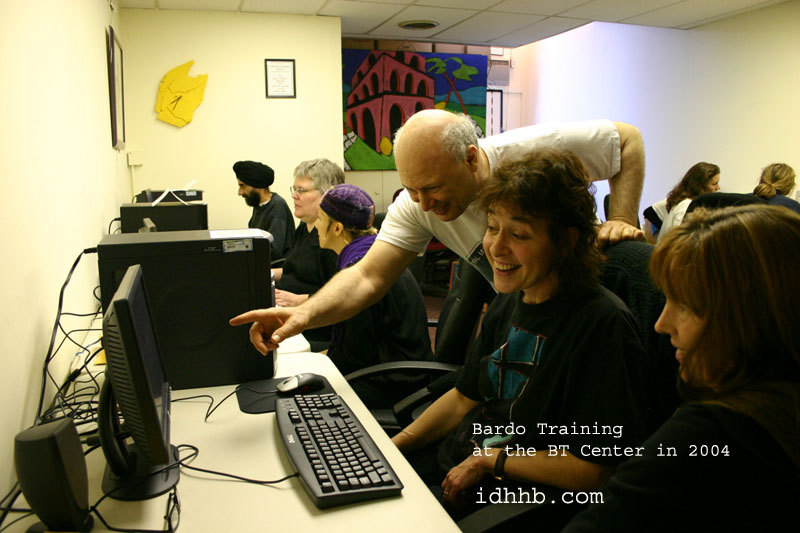 Online safaris  have been happening several times a week since 2004. The Bardo Safaris were conceived of by E.J. Gold and are offered by the team at the Institute for the Development of the Harmonious Human Being, IDHHB. Safaris are not done for individual merrit but for the benefit of all beings everywhere. That said, there are a number of benefits, some of which are listed here.
Six bardo safaris are currently happening on a weekly basis, one of them being a women's only safari. Beginner D2 (Diablo 2) safaris  are available 3 times per week at the time of this writing, in November 2014. Please call the bardo training center folks at 530-271-2239 for open slots and information. You can also contact via facebook's Prosperity Path.
It used to be that the at home Bardo Basics course was required prior to training, and, while it is still highly recommended, it is no longer required.
A number of talk CDs are available on the subject. They will give you a good feel and some necessary pointers if you want to go into any depth with safari training. Click here for available bardo training CDs on talkofthemonth.com. (The names for the CDs to look for on the talkofthemonth site is at the bottom of the page here….just scroll)
We are lucky. The late 20th century and early 21st century are a special time in history. There is a unique combination of factors including appropriate level of technology, social freedom and economic freedom necessary for this level of bardo training. It is the most incredible opportunity for any bardo traveler — never before available in human history.
It is suggested you try this tool while it is available.
A lot of information about safaris is available on gamexx.com   as well as on the old bardotrainingcenter.com site.
Bardo Safari Benefits – 4 DVD set from the convention 2005
As E.J. Gold has repeated said for various classes and happenings –  money should not stand in the way of anyone being able to attend. However please note that for some of the safaris there is a contribution/fee for regular attendees.
"This is Bardo Training as it applies to you and your particular and personal Bardo Run habits.
This is not a game, this is Bardo Training" says E.J.Gold. "The training is available to anyone who wants it."
Here is just a bit of the history: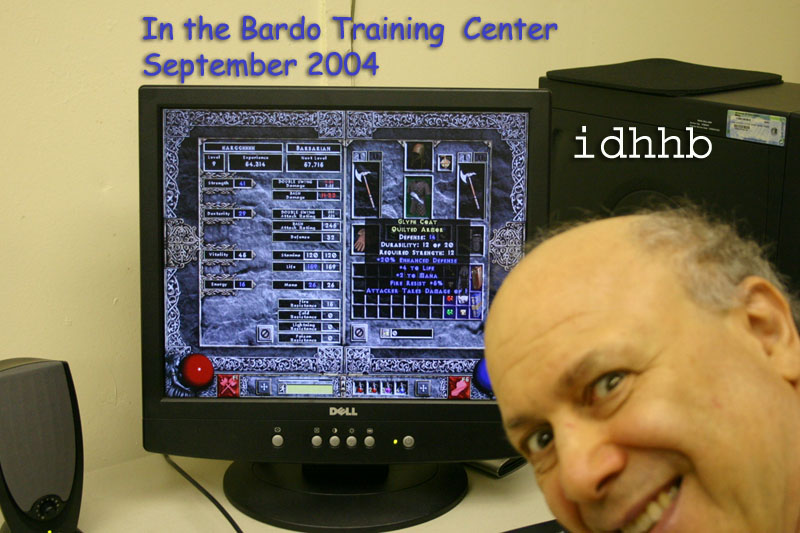 The convention 2004 marked the start of an intense use of a new online multi player game that would serve as a powerful bardo training tool for the next decade. In fact, it is still in active use.
E.J.Gold, being a unique combination of game developer and spiritual teacher, determined that the game Diablo 2 (D2) was well suited as a bardo training tool — especially for certain aspects of voyaging as a group.
A worldwide community of participants from many countries around the world continue to work live online with this method.
A structured Bardo Training Course was first introduced in exclusive classes given in
the Mill Street Gallery by E. J. Gold and Claude Needham. As the course work evolved, a written manual was created which allowed the classes to be extended beyond any geography boundaries. This "Bardo Basics" Training Course has been translated into Spanish and Italian. You work with this course on your own to get the bardo basics.
During the time that D2 has been used, other games were explored and tested. But nothing has been found as yet that comes even close to D2 for useability in bardo training. The only exception to this desert of options has been the reemergence of Team Fortress. The current incarnation of Team Fortress is running with a new engine. But, it has captured the essence of the original, thus making it an excellent tool for bardo training as well and for a few years, this tool was also employed again.

However, D2 safaris are the entry tool for serious online bardo training. The "Ladder Resets" of Diablo 2 worked perfectly with the ebb and flow of group participation in the safari experience. The demands of a new ladder are a perfect excuse for individuals to recommit themselves to their training.
The most intense ladder experience of this sort took place in the summer of 2008
during which Gorebagg climbed the new D2 ladder to become the number 1
assassin that season. Only those who were there will truly understand what that meant.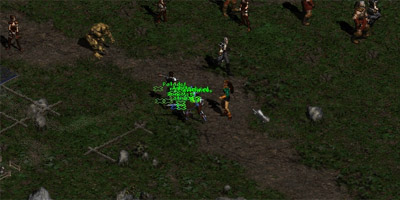 This form of bardo training safaris took a major role in their group work for a number of years – a challenge that is a fun as it is intense. PoG work has become an established form of bardo training at the Institute. PoG is short hand for Pack of Green. A moment's glance at a Diablo 2 overhead map will reveal genesis of "Pack of Green". Each party member is represented by a green cross. Thus when individuals travel working together they form a pack of green crosses. Or simply, pack of green. Hence PoG. Term POG (from Pack of Green) has become a well known term amongst those initiated through this particular training tool.
Click here for available bardo training CDs on talkofthemonth.com
These are the titles of the cds you would be looking for that specifically relate to the bardo safaris:
CDT279 The Secrets of Staying with the Pack of Green
CDT280 Get the Edge
CDT281 Mercs and Money
CDT282 Druid Secrets
CDT283 Character Classes
CDT284 Magic Find for Fun & Profit Level 1 – Preparing to Begin to Get Ready to Start
CDT285 The Five Points
CDT290 How Not to Be a Noob Even Though i r one
CDT289 How To Accept a Pro Rush
CDT288 Pro Hell Gamer II
CDT287 Pro Hell Gamer I
CDT286 The Mystery of Skill Points